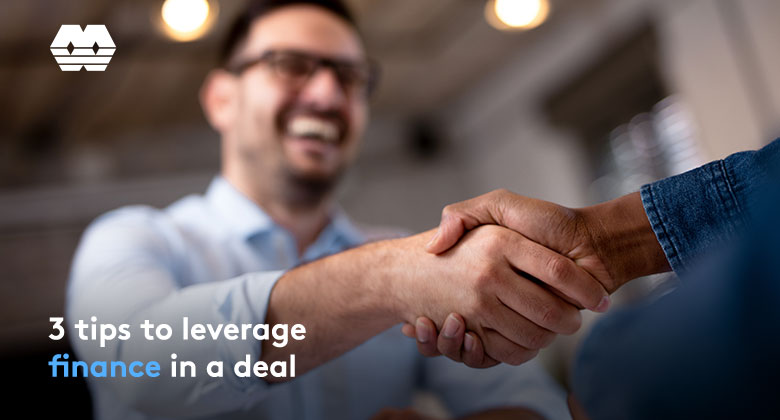 Calling all sales reps!
Sales representatives across the channel use different sales techniques to close a deal.
After all, if you're selling a solution to a corporation you'll need to approach your prospect in an entirely different way from others who sell into mid-tier and SMB's.
But still, the value of including finance in a deal remains the same regardless of your product type and customer base.
Here are 3 tips on how you can include finance in a deal:
1. Bring up finance early in the sales process and win the deal
It is a mistake to wait until the end of the sales process to bring up finance.
This leads to your sales representatives wasting time on customers that don't qualify for financing.
This includes those who don't have the capital to pay for the solution outright.
In addition, by waiting until the end of the sales process the sales representative has lost the opportunity to use the finance margin to their advantage to win the deal.
2. Include the monthly payment amount on every quote
While many sales representatives use leasing to sell hardware, hardly any are currently able to offer the entire managed solution on a monthly bill, rolling services, cloud, software, configuration and buy back into one.
By including this monthly repayment amount on every finance contract, you can change the perception of the buyer and offer a payment amount not available from a competitor.
Our partners can calculate this monthly repayment amount quickly by logging into our partner portal and clicking the finance calculator in the corner of the screen.
Alternatively, reach out to your Synnex Account Manager or Business Development Manager and they can provide you with the monthly repayment amount.
3. Use the monthly amount to your advantage to increase the overall deal size
More effective than focusing on the features and benefits, leveraging the monthly repayment amount:
– changes the conversation,
– minimises price shock, and
– increases the sales representative's chances of bundling in additional services and solutions.
Let's look at an example!
If a reseller is selling a digital marketing solution; $10,000 a year for 10,000 contacts, it is much more appealing to spend $1 per contact/year, or $.08 per contact/month, then $10,000 upfront.
For more information on how finance can help your business grow, contact our team.