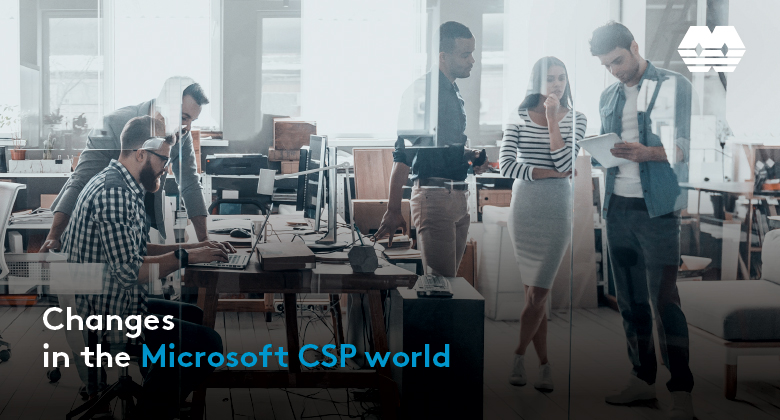 General Data Protection Regulation requirements – Microsoft Cloud Agreement customer acceptance confirmation
Microsoft is committed to helping their customers and partners stay compliant.
As a partner in Microsoft's Cloud Solution Provider (CSP) program, you are responsible for reviewing Microsoft's terms and conditions, including the acceptable use of Microsoft products and services with customers.
To support this existing requirement, we are enabling new functionality that allows CSP partners to confirm that their customers have accepted the MCA (Microsoft cloud agreement) terms.
As of August 7, 2018, Microsoft has introduced new fields in the Partner Center Dashboard user interface as well as a Partner Center API for partners to provide this information.
As such, Microsoft has a direct contractual relationship with the customer and for most of the personal data being processed, we will be acting as a processor of the customer/controller. 
As a Microsoft partner, you need to obtain your customer's acceptance of the Microsoft Cloud Agreement before you can order Microsoft products and services for that customer.
Microsoft asks partners to confirm acceptance by providing the following details regarding the person who accepted the agreement:
– First name
– Last name
– Email address
– Phone number
– Date of acceptance
Changes will be deployed on the Synnex B2B portal week ending 01/10/18. 
Orders cannot be processed without this information, to learn more, click here.
Windows Server and SQL Server Subscriptions available through the CSP program
Microsoft introduced new Windows Server and SQL Server Subscriptions (Server subscriptions) with Azure Hybrid Benefit available through CSP.
Windows Server and SQL Server Subscriptions are now available under CSP for:
– for Azure RI
–  for On-Premise deployments
Windows Server and SQL Server Subscriptions sold in CSP also include Azure Hybrid Benefit, previously available only through Software Assurance sold in traditional licensing programs.
Azure Hybrid Benefit enables significant savings on server software compared to pay-as-you-go rates.
By making 1- or 3-year commitments to use both Azure compute (via RI's) and Microsoft server software (via subscriptions), CSP customers can maximize their savings on cloud computing solutions.
This benefit will be especially attractive to CSP-only customers who currently don't have access to Software Assurance.
Server Subscriptions are compelling to partners for the ability to act as a strong anchor point to grow revenue and profitability.
First and foremost, Azure cloud services enable partners to develop and deliver higher-margin, value-add IT services that can also pull sales of additional software and/or subscriptions as well as ongoing management service fees.
Second, our market-leading partner economic model allows the partners to maximize the profitability of their cloud practice.
Finally, it is important to note that commitment-based solutions foster the type of enduring, trust-based business relationships that fuel increased customer lifetime value and profitability.
In summary, Server Subscriptions in CSP deliver market-leading customer value while empowering partners to target and capture more of the fast-growing cloud computing opportunity with a simple, partner-friendly commercial model that established a strong anchor point for highly profitable growth.
Watch this webinar on Windows Server and SQL Server Subscriptions in Synnex CSP on Wednesday 29 August 2018 at 11 am (Melbourne time).
The session will introduce the benefits of selling Server Subscriptions in CSP and will also cover the following agenda:
– Understanding which Server Subscriptions are available through the Synnex CSP program
– Use rights of Server Subscriptions
– Transacting Server Subscriptions through the Synnex CSP program
In the meantime, if you have any questions re the CSP program in general; please do not hesitate to click here to contact us via email.