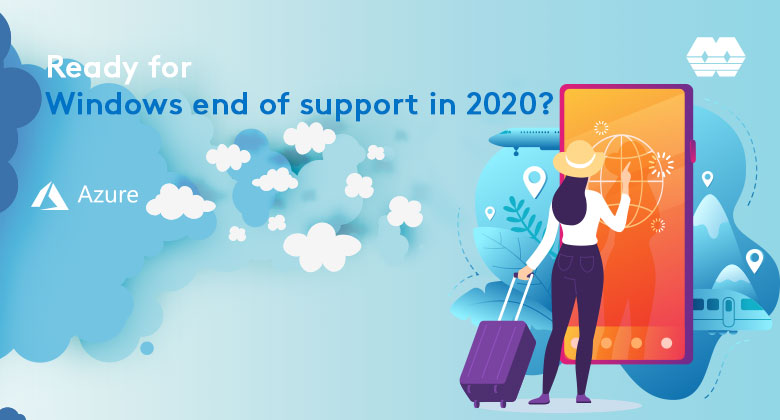 It's come to the end of the support lifecycle for some of our favourites.
Support for Windows 7, Windows Server 2008 and 2008 R2 is coming to an end on 14 January 2020.
Having a data migration strategy is vital in preparation for Windows end of support.
With Windows end of support approaching, sooner than later Microsoft will stop running regular security updates.
So, protecting your infrastructure and applications from harmful threats and attacks is critical.
What does end of support mean?
In just 6 months, there will be no additional free security updates on-premises, non-security updates, free support options and online technical content updates.
Familiarise yourself on the details of the End of support for Windows 7 here.
What is data migration?
Have you ever needed to make a switch?
You've either had to upgrade or move your data from one location to another, one format to another or one application to another?
Well, there will come a time that you'll need to transfer your data from one location to the next.
You may need to change an entire system, upgrade databases, establish a new data warehouse or merge new data from an acquisition.
These rapid changes in technology and constant performance enhancements are forcing businesses to migrate not just data, but an entire workload.

Why do you need to migrate your data?
There has been a significant increase in data migration, as businesses feel the need to keep up to date with new technology.
These are some reasons why businesses may need to move data:
– Data consolidation,
– To displace competing server storage,
– Replace old server/storage,
– Re-platform to the cloud,
– Onboard to a better cloud and
– Revert to physical servers from virtual or cloud server instances
Types of data migration
Storage Migration: Moving data to a modern system from outdated systems.
It enhances performance and productivity while offering cost-effective scaling.
For instance, moving from Windows 2008 Server to a new updated server.
Cloud Migration: Moving data, applications and all your important business elements from the on-premise data centre to the cloud, or from one cloud to another.
An example would be moving from AWS to Microsoft Azure.
Application Migration: Transferring application programs to a modern environment.
For example, moving an entire CRM that is stored on-premise to the cloud in Microsoft Azure.
There is a wide array of migration solutions available in the market but which one is the right fit for you?
Ask yourself the following questions:
– What are you trying to move?
– Where do you want to move it to?
– What type of migration are you looking to achieve?
– What strategy do you need to have to make it a successful migration?
Types of data migration challenges:
The downtime
– Typical solutions force a decision between data loss and downtime
– Point-in-time copies of production data offer high degrees of data integrity but large amounts of downtime due to the length of the backup/transfer/restore process
The cost
– The cost of implementing the actual upgrade/migrate solution
– The potential costs of downtime and/or data loss
– The cost of switching to the newer/upgraded systems
The unknown
– Uncertainty about the migration/upgrade process itself
– Complex or labor-intensive migration/upgrade processes
– Potential for negative direct or indirect impact on core business activities
How can you successfully migrate your data?

Successfully achieving 100,000+ migrations globally, Carbonite is the answer.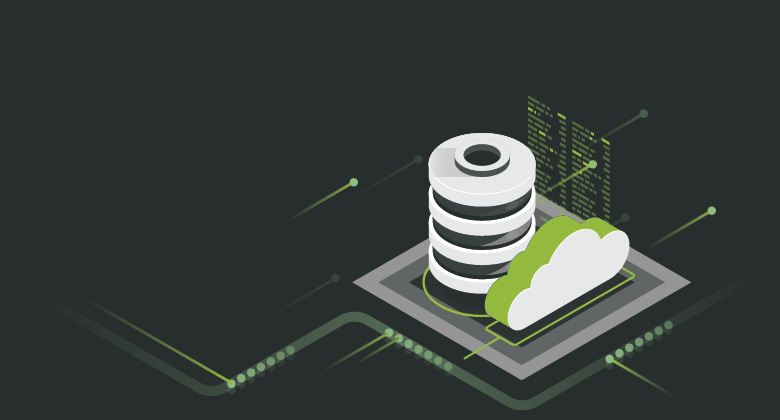 Migrate your Windows or Linux server workloads including Windows Server 2008 and 2008 R2 workloads from any environment whether it be physical, virtual or cloud platforms.
You can move your systems with minimal risk and near-zero downtime using the Carbonite Migrate solution.
With Carbonite Migrate, you can receive continuous, real-time, byte-level, asynchronous replication, which provides the most optimal Recover Point Objective (RPO).
On top of that, there is also rapid failover (~minutes), which provides optimal Recovery Time Objective (RTO).
There is minimal risk with the all-encompassing full server migrations, and you can minimise your costs as it limits downtime.
Learn more about Carbonite Migrate for Azure here.
Your Windows 7 endpoints are also covered using Carbonite Endpoint.
Migrate the data off those old Windows 7 devices to your new devices while end-users continue to use their old devices, and restore all the files to the new device before giving it to the end-user.
Data migration for your Windows 7 endpoints is quick and easy with Carbonite Endpoint.
Learn more about Carbonite Endpoint here.
A data migration strategy is important in every business, as there is a massive push in increasing business performance.
To find out more about the benefits you can receive when migrating to Microsoft Azure, follow this link.
Contributor: Synnex Australia Marketing Specialist – Cloud