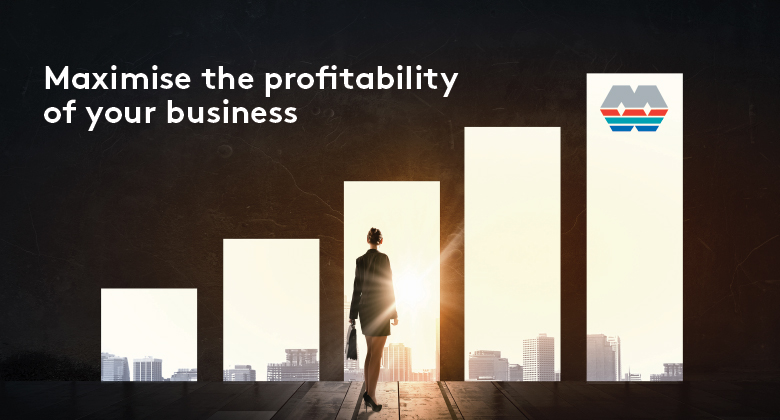 Often, you've already got an idea of what you need to take your business to the next level.
Usually, it's simply a matter of keeping up with the ever-changing market and trends. 
But, the tricky part is finding your hidden resources and figuring out where to allocate them to maximise profit.
Today, we are excited to share some news with you that will help most small-medium sized businesses (SMBs) maximise profitability.
This news will help you utilise Azure in a cost-effective way (especially for those with predictable workloads).
Two years into the CSP business, most of our partners have given feedback that Azure is a tad bit expensive for the SMB market.
This feedback is most apparent when it comes to VMs in a PAYG model, plus when comparing it with an on-prem server that gives durability for 3 years.
This doesn't stack well!
With reserved VM instances in CSP, commercial customers can now save up to 72% versus pay as you go Azure VM pricing.
This can be done simply by purchasing or "reserving" the virtual machine for a 1 or 3 year period.
Azure virtual machines give customers the flexibility of virtualisation for a wide range of computing solutions, including development and testing, running applications and extending the datacenter.
Windows server customers with Azure hybrid benefits, included with software assurance, will be able to save up to 80% versus pay-as-you-go pricing with the Azure virtual machine (Azure RI FAQ).
Microsoft has announced the immediate availability of Azure Reserved Virtual Machine Instances (RI), as well as the upcoming availability of Windows server and SQL Server subscriptions, through the Synnex (CSP) program.
By bringing Azure RI and server subscriptions to its CSP program, Microsoft is better enabling its partners to address fast-growing customer demand for more cost-effective solutions.
This supports highly predictable, persistent cloud workloads.
The CSP program enables partners to acquire, provision and manage Azure RI and server subscriptions on behalf of commercial customers via Microsoft partner centre and Azure portal.
"Azure RI and server subscriptions in CSP deliver market-leading customer value, with customers enjoying significant savings (up to 80 per cent) along with unmatched flexibility in deployment", says Gavriella Schuster Corporate Vice President, One Commercial Partner.
Azure reserved VM instances:
– Are set for a "base VM," which means the decision to deploy a Windows server or non-Windows server VM does not need to be made upfront.
You can simply specify the Azure region, virtual machine type and term of 1 or 3 years – that's it!
– May be assigned to multiple subscriptions within a customer account or at the single subscription level.
– Include the ability to convert instances, family, location and the term at any time.
– May be cancelled at any time during the term of the reservation.
– Enjoy prioritized compute capacity in Azure regions.
Windows Server and SQL server subscriptions sold in CSP also include Azure hybrid benefits, previously available only through software assurance sold in traditional licensing programs. Azure hybrid benefits enable significant savings on server software compared to pay-as-you-go rates.
By making 1- or 3-year commitments to use both Azure compute (via RI's) and Microsoft server software (via subscriptions), CSP customers can maximize their savings on cloud computing solutions.
These benefits will be especially attractive to CSP only customers who currently don't have access to software assurance (sales sheet).
Until now, CSP partners have been able to sell only pay-as-you-go Azure virtual machines and had to use other licensing programs to acquire software subscriptions for Windows server and SQL server.
What does the availability of Azure reserved virtual machine instances (RI) through Synnex CSP really mean?
By bringing Azure reserved VM instances and server subscriptions with Azure hybrid benefits to CSP, Microsoft is better enabling partners to grow your cloud solution practice.
This employs low-cost Azure VMs and server software to target and wins more persistent cloud workloads.
Benefits at a customer level:
– Cost predictability,
– Simplistic selection,
– Partners are not required to deploy complex processes to procure, manage and price,
– Focus more time on customers,
– Flexible deployment terms,
– Expand the portfolio of IT management value-added cloud solutions,
– Compelling to partners acting as a strong anchor point to growing revenue.
Watch the Synnex CSP Azure reserved instance (RIs) Webinar recording to learn more.
1. Azure cloud services enable partners to develop and deliver higher-margins, value-add IT services.
These services can also pull sales of additional software and/or subscriptions as well as ongoing management service fees.
2. Our market-leading partner economic model allows the partners to maximize the profitability of their cloud practice.
3. It is important to note that commitment-based solutions foster the type of enduring, trust-based business relationships that fuel increased customer lifetime value and profitability.
Azure reserved VM instances and server subscriptions in CSP deliver market-leading customer value while empowering partners to target and capture more of the fast-growing cloud computing opportunity with a simple, partner-friendly commercial model that established a strong anchor point for highly profitable growth.