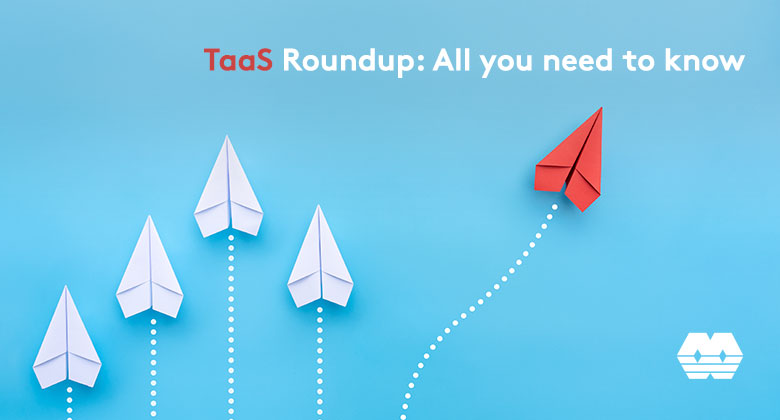 Flexible, efficient and innovative
The term TaaS has been in the channel for quite some time now.
So let's take it back to the basics of what, why and how TaaS. 
What?
The main goal of any company is ensuring technology is kept up-to-date, secure and cost-effective.
TaaS enables this with combining everything onto a single monthly bill.
TaaS means customers can access technology on-demand.
Applying TaaS to business tactics and operating models is the way forward in IT, and here's why.
Why?
It has become increasingly complex to manage the lifecycle of IT assets with over 62 per cent of chief procurement officers who do not believe their team have the skills and capabilities to deliver their procurement strategy.
With TaaS, Partners can bundle multiple devices and services through one single login, under one payment and one check out.
It's that simple.
"Synnex is continuing to innovate in the channel with Synnex TaaS. By leveraging the finance platform we have integrated into our partner portal, Synnex partners can combine hardware, services, cloud, buy back, and configuration into a single monthly bill and lead the transition from CAPEX to OPEX," Synnex Australia E-commerce and Cloud Services General Manager Michael Tea said.
How?
Customers can scale up or down throughout the course of their subscription term.
This allows them to adjust to changing business conditions.
Instead of purchasing large technology assets to grow into (and booking the capital expenditure), an organisation can purchase access to technology resources that meet their current need.
If needs change, access can be scaled up or down with the demand.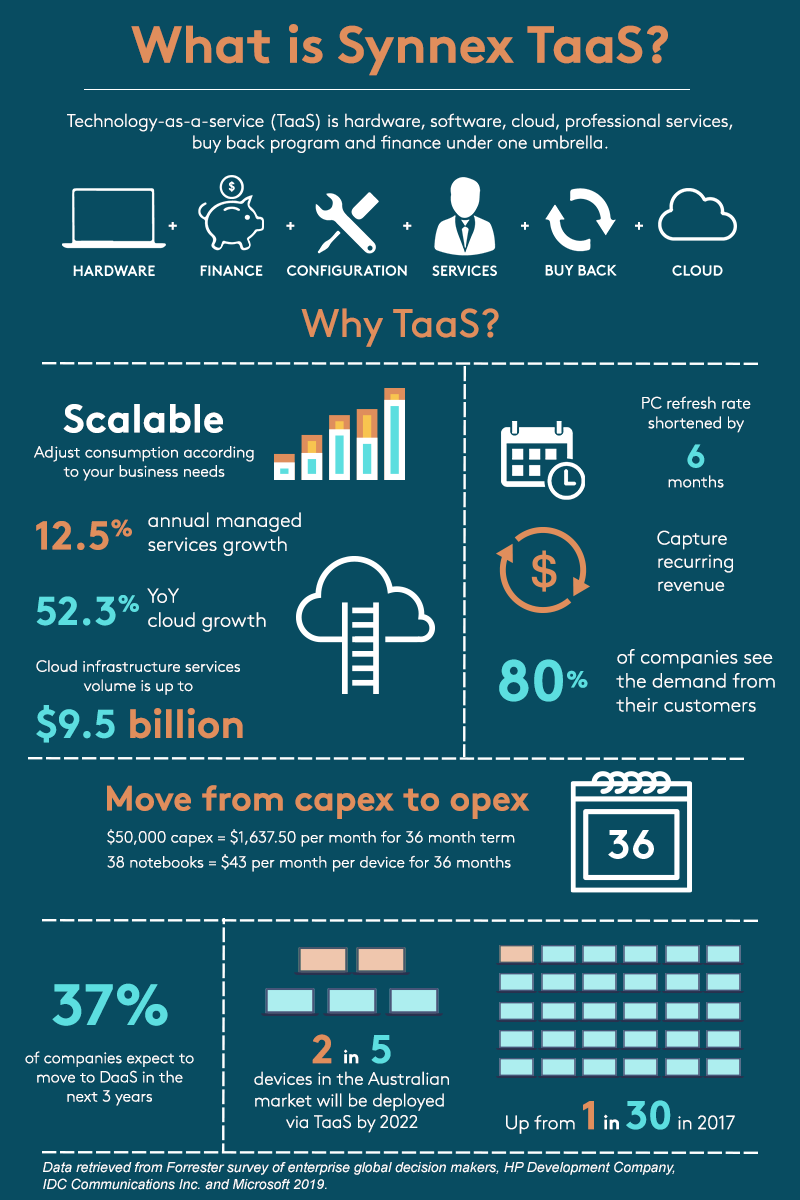 How do you prepare for such a strategic change?
Keeping up-to-date with the latest information and training is important and these tools are readily available.
Tools like on-demand training can help your development and IT teams build the skills and expertise needed to make the TaaS move.
To leverage these tools, start your journey today.
While buyers' behaviour continues to change. the real advantages of moving to TaaS include:
– the ability to add features and automatically update users to latest versions,
– capture recurring revenue; making business more predictable,
– decrease the number of supported products and pay only for what you want and,
– increase flexibility and scalability.
"We are thrilled to extend our holistic end-to-end solutions model with TaaS; allowing partners to differentiate themselves amongst all other MSPs who are trying to achieve a common goal," Synnex Australia Product Marketing Director Darren Tan said.
Learn about making the technology and organisational mindset shift and download your free copy of our recent Insider issue on TaaS.