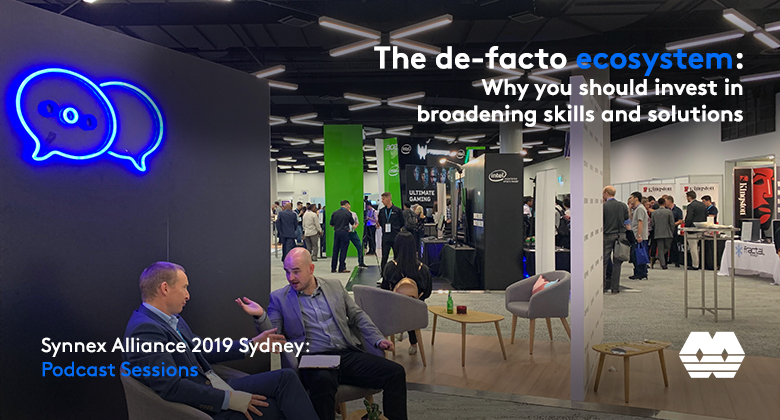 Why you should invest in broadening skills and solutions.
As Editorial Director of ARN, James Henderson sat down with Chris Bor; HP, Brad Clarke; Microsoft and Michael Tea; Synnex Australia during our Sydney and Melbourne Synnex Alliance events, they themed their podcasts around our technology-as-a-service (TaaS) program that moves services from a CAPEX to a OPEX model.
We are moving more into a de-facto ecosystem with partners developing and bundling their own intellectual property.
Here are some key points from the podcasts:
Delivering solutions to customers
Device and service is a key component to this area of as-a-service, but they don't work in isolation.
Without the ability for someone to take a modern device and have that device secured, effectively managed and updated regularly; customer outcomes are not truly solved.
TaaS is about more than the devices customers use and is more about helping each individual be productive and deliver solutions through technology stacks.
The drivers of TaaS
James Henderson explained that to a degree, the channel is dictated by the behavior of customers.
Although partners have choices in terms of where they hitch their wagon, customers spend and where their money goes, the channel usually follow.
With the TaaS program moving into a new revenue system, who's doing the front running?
"It's actually the channel partners", Brad Clarke said.
It's a natural progression for channel partners to switch to a personal system's device and deploy strategic thinking to deliver these solutions, said Chris Bor.
A lot of transacting partners remain viable in the market today looking to drive transformation.
With the rise of the ISV community, vendors like Microsoft and HP are seeing the priority increase towards taking solutions and embedding them through their partner ecosystems.
With roughly 10,000 channel partners of all different shapes and sizes in the Australian eco-system, how are partners evolving?
The channel used to be segmented into different components or labels that are being eroded.
Rather than putting themselves in these boxes, partners should make significant investments in broadening skills and service solutions.
When partners don't have the capacity or capital to invest in this, Brad said that they should be encouraged to partner with other organisations to be able to deliver those solutions with a hybrid approach.
How are partners leveraging each other?
Research has shown the amount of drive of acquisition of different organisations in the market.
From the technology to the geography play, Australian partners are banding together.
But is this catching on in the channel?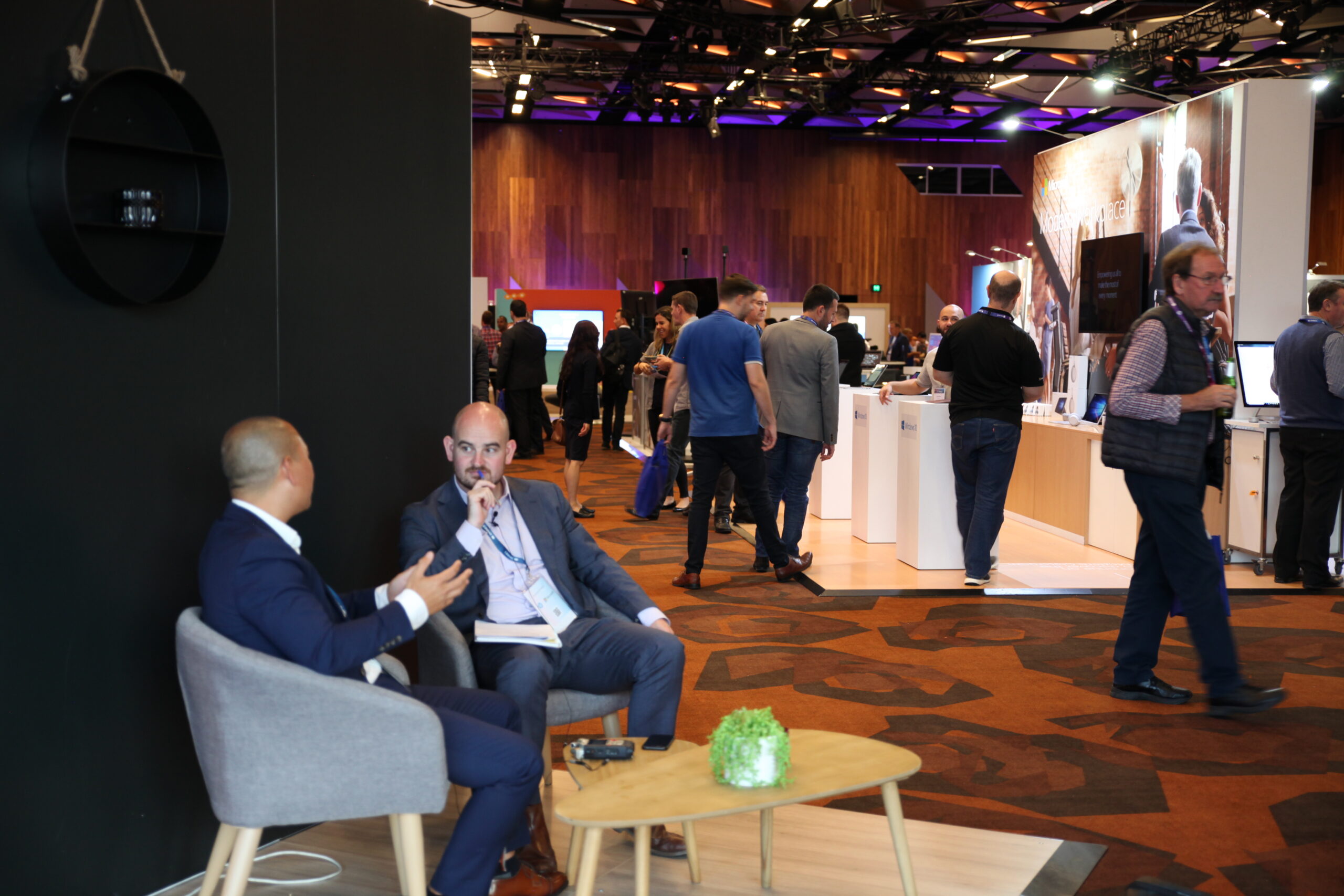 With resellers already moving in the TaaS direction, "we've [Synnex] build a cloud platform to support their strategy and road map with software, hardware, finance, cloud, professional services all under the one umbrella", said Michael Tea, Synnex Australia E-commerce General Manager.
"Solutions aggregators like Synnex are building cloud platforms with local and global solutions allowing partner eco-systems to consume those offerings and presenting these to customers", Brad said.
Chris explains the most common roadblock of seeing partners on this transition is the question; "isn't this just a fancy lease? and the answer is no".
Leasing is something you get that is one-dimensional, bolted onto a device, procured differently. Here [with TaaS], you are getting a managed service or elements of a managed service with some specialty telemetry and data analytics", Chris added.
2019 channel strategy
"We'll be talking about transformations for 10 years. Is there an endpoint?" Brad asked. "Are we ever going to transform or is this just an ongoing journey that we're going to be on?"

Seven out of ten contracts automatically roll over with as-a-service, is TaaS the way forward in digital transformation?
Hear Microsoft and HP's perspective and learn what their 2019 channel strategy focus is here.
Comment below and let us know your thoughts on these conversations!
TaaS Podcast Series at Synnex Alliance 2019 with James Henderson, ARN, Chris Bor; HP, Brad Clarke; Microsoft and Michael Tea.