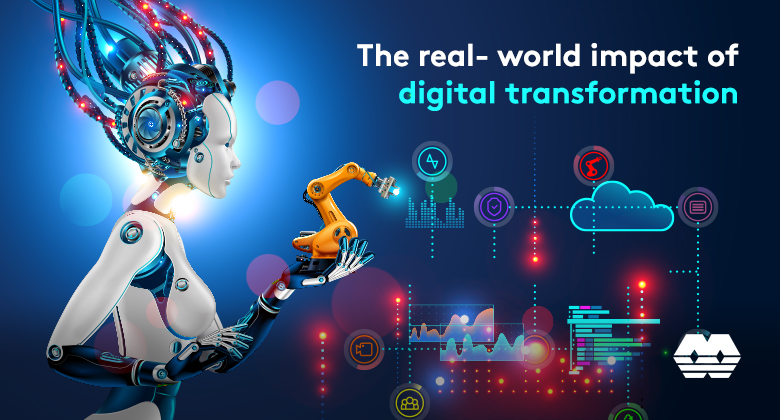 Digital transformation, the 4th industrial revolution, the millennial effect, there are many names for it, but whatever you chose to call it, you can no longer avoid it.
AI is in our pockets, Data Mining is an expected function of our software programs and Ubiquitous Connectivity is considered a public resource.
There are some who are struggling to keep up with the change and are still talking about why you should jump on board with these trends.
Then there are those who know the revolution has already happened and are now looking at the physical and environmental impact of this change.
Running out of steam
Just like the steam age proved inefficient for the needs and wants of consumers and corporations alike, the current, pardon the pun, electrical age is set to become just as ineffective.
A 2016 Berkeley laboratory report for the US government estimated the country's data centres, which held about 350m terabytes of data in 2015, could together need over 100TWh of electricity a year by 2020.
What The Guardian has referred to as a "Tsunami of Data" is predicted to consume a fifth of the global electricity in the next few years.
Whilst some initiatives like The Future of the Internet Power, or FoIP, have set out to use 100% renewable energy data centres, and has been adopted by companies such as Adobe, Akamai, Autodesk, Bank of America, eBay, Facebook, Hewlett Packard Enterprise, Salesforce, Symantec, TimeWarner, VMware, and Workday and have made a positive impact, the situation remains that we will eventually run out of power if we continue to consume in this way.
Closer to the edge
Edge computing offers a solution to some of the data woes, by locally processing data, saving resources and decreasing latency.
Most importantly, it is changing our behaviour to discard "big data" and only keep meaningful outcomes.
Huawei is already implementing predictive analysis for business, with cases like Schindler Ahead and their software-defined elevator.
Based on IoT and edge computing, it enables remote monitoring, real-time analysis, and predictive maintenance for elevators, which reduces downtime and ensures a superior passenger experience.
And they're not the only ones.
HP Evolution 2019 had a strong focus on the environment.
Not just for resources used through computing, but also the waste produced by the population in general.
Check out their mission here.

The Future might be foggy
Or more specifically, Fog computing.
Fog processing uses the best of local analysis and cloud storage to:
– Optimise bandwidth
– Reduce data storage
– Minimise issues with poor connectivity
– Cut down on latency
It gives users the instant results of complex data analysis they have come to expect, whilst limiting the number of resources used in the process.
But at the end of the day, things are changing so fast that we cannot even predict the jobs of the future, let alone the potential technology issues we may face as our abilities and expectations advance.
All we can really do is, in the words of Robert Baden-Powell, "Leave this world a little better than you found it."
So, let's start the conversation, comment your thoughts on where you think the future of technology is heading, and what impacts you think that may have.
If something has sparked your interest, please contact your Synnex Account Manager to discuss the right solution for you.
Contributor: Synnex Australia, Business Development Representative – Commercial Sales