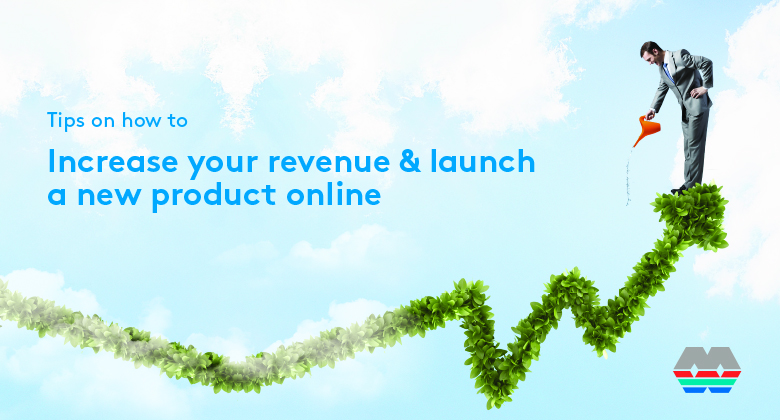 One of your goals is to gain more revenue out of your existing clients, right?
So, what are you willing to do to achieve this? 
Our webinar, How to Increase Your Revenue as an MSP on Wednesday, May 30 focused on upselling as a managed service provider (MSP) with the Acronis Disaster Recovery (DR) Cloud and ways to launch a new product through the effective use of social media network LinkedIn.
LINKEDIN
In a world where everyone with a smartphone could be a content creator, how are you standing out from the crowd? LinkedIn has become the "go to" platform for B2B lead generation and social selling.
According to HubSpot, LinkedIn is 277% more effective for lead generation than Facebook or Twitter.
However, success requires an effective directed strategy that many companies are lacking.
In 2018, organic video generation is trending on LinkedIn. More and more users are re-engaging on LinkedIn as the face of the platform has evolved.
How important is it to you to communicate directly with your customers, but in the right way?
You can still create rich content for the fleeting attention span, but do you know how?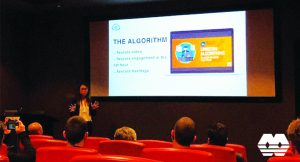 Social media business expert Ruby Lee shared in our webinar on how to leverage LinkedIn to launch a new product to an existing customer base through simple steps that you can implement today.
Here are some tips that can assist you in redefining your brand through LinkedIn.
2 Tips to Start:
1. Keep it real: Start with your smartphone because, in 2018, content does not need to be overproduced.
2. Have a clear call to action: What do you want your audience to do? Is it to connect? buy? click? share? Make this clear in the content you produce.
3 Tips for selling on LinkedIn:
1. A lead to revenue strategy: Create a strategy on how you will engage and interact on LinkedIn to lead revenue. Customise this strategy to fit your business and product and ensure you adjust regularly where you see fit.
2. Video content generating leads organically: "There are 500 million people on LinkedIn, but less than 1% use the video feature", Lee said.
Recently rolled out into the standard LinkedIn account settings, the video feature is said to be the most effective way to digitally market your brand.
As free value adding traffic, talk directly to your current customers and potential customers through 15-second engaging video content.
3. Leveraging your employers and personal brand to sell: Bringing the human out and talking about how your business.
There's been a shift from the traditional marketing method of standing behind your brand and will make a world of difference.
Putting a face to your business is a great way to scale your message and sell against your competitors, said Lee.
Things to consider:
– Questions to ask: What makes you stand out? How do you look after your customers? What is your sales process? How much support can you offer?
Before jumping online, create a strategy that answers these questions and ensures your business grows in the right direction.
– Content: Content is key to finding the fine line between what brings value and who you are as a brand.
It is important that businesses test what is receiving the most engagement, aligns with the goals of the business and interests the target audience. Content can range from sharing testimonials and collaborative projects.
Your pipeline is only as good as your messaging as "content is king, but consistency is queen", said Lee.
– Feedback: When you receive feedback publicly, be strong with how you're wanting to position yourself in the market.
It's healthy to have different opinions and it is important that you embrace social media as a platform to take feedback on board.
In return, this may be a great opportunity for you to create more content for your business in the future that will add value.
DISASTER RECOVERY

Disasters often occur when you least expect it and now, more than ever, businesses need to be prepared for possible disaster emergencies by implementing planned strategies and services to recover.
Data is the backbone of a business, helping them better understand the market and make critical decisions.
Through the Acronis DR cloud, MSPs can ensure businesses stay in business and data is protected while building a large revenue stream along the way.
The DR solution is growing yearly at a rapid pace with a projected growth of $19 billion by 2024 as the market potential see's small and medium-sized businesses (SMBs) joining the market more, said Vice President of Disaster Recovery at Acronis, Mark Jameson.
"Due to the change in technology and the lowering of costs to enter the market, what was once reserved for bigger enterprises; DR is moving into the SMB market with great market potential", he said.
Disaster Recovery Benefits
– Total data protection: Helping MSPs grow revenue from their existing customer base and allowing them to pick and choose what a client uses for individual serves or devices.
– Easy deployment: Allowing the room to generate revenue in a matter of minutes.
– Bundle offerings: With the flexible option to package bundles together, back everything up and the freedom to be selective about what is chosen to be individually protected.
– Incrementally drive more revenue and margins: Resellers only need to learn one solution, simplifying the process.
– Increases the client retention rate: Pushing your business forward against others in the market.
Hybrid Backup Solutions
The hybrid solution is the cornerstone of DR offerings.
Do you want to take control of what you are protected from? It's all in your hands!
The hybrid architecture design of DR means you're able to backup data on all devices regardless of where you are located with a one size fits all approach suiting a variety of providers.
"For MSP's, each client can be different, so you have a lot of different options to craft a solution that fits their unique needs", said Jameson.
"With the one single platform, the DR platform has been redesigned to deliver all solutions and serve multiple needs to help MSPs scale efficiently", he said.
Acronis Disaster Recovery Cloud Roadmap
In the past, there was always an Acronis DR solution that met the end-user needs but didn't truly meet the needs of MSP's with all the functionality and automation expected, until now, says Jameson.
Three future core focus areas for Acronis DR cloud include the following:
1. Single data protection platform: Easy, reliable and efficient – Complete data protection in a single solution.
2. Auto-discovery and automation: Easy and reliable – Automatic deployment, configuration and Al-based automated change management.
3. Application-aware failover: Fast and easy – Bringing back working application vs. infrastructure.
To learn more about the Acronis DR Cloud solution and how to upsell with the DR cloud, click here. Learn more about building your existing Managed Service offerings and customer base to increase your revenue using digital marketing to launch a new product here.